London Medical Imaging and AI Centre for Value-Based Healthcare are working with Answer Digital to provide AI platforms to support clinicians with faster diagnosis and treatments, personalised therapies, and effective screening across a range of conditions and procedures.
Federated learning is being employed to address the long-standing issues surrounding privacy, security and anonymity when collating the large volumes of sensitive patient data traditionally required to teach machines.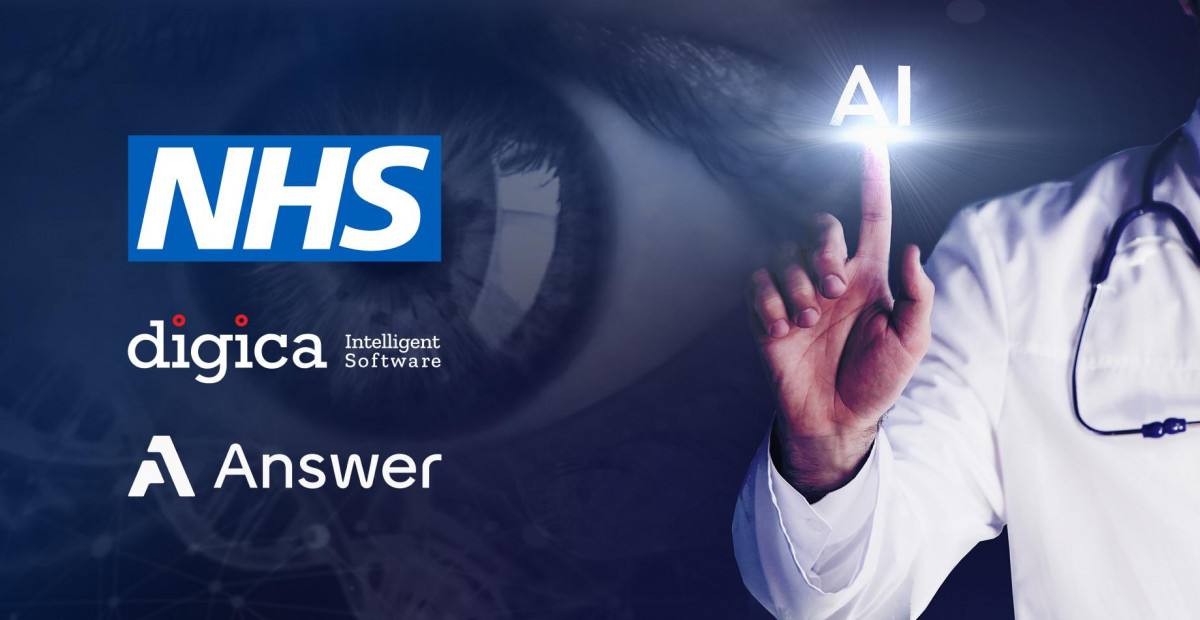 The new project will provide the NHS with a fully open-source solution that comprises a Federated Learning Interoperability Platform capable of ensuring machine learning models can be trained without data ever having to leave the Trust's secure environment, and an AI Deployment Engine which will enable AI to be deployed safely within the consortium of 10 NHS Trusts.
As part of the agreement Answer Digital have selected AI specialists Digica to provide additional expertise and support to the programme. Digica are a UK Headquartered company with a pedigree to offer a wide range of applied artificial Intelligence solutions. Digica bring considerable knowledge and experience in AI and machine learning gained on numerous research and development projects for many worldwide top tier technology companies.
Nigel Garner, CTO at Answer Digital, said:
"The NHS AI programme is significant and paves the way for AI-enabled hospitals and the future of patient care. Digica is a well-respected expert in AI solutions and so it made sense to add their considerable expertise to the consortium's delivery team".
Jim Carroll, CTO at Digica, said:
"Answer Digital has a deep history of partnership with the NHS on nationally significant innovation that advances personalised and digitally enabled healthcare provision across the NHS. It comes as no surprise that the NHS would trust Answer Digital with such a key, strategic solution and we are both honoured and excited to join the team. Our combined expertise creates a truly world beating technology team and should change the way healthcare is provided for many years to come."